Short Pants Party
A dead good party from Tokyo.
Founded in 2010, Short Pants Party pulled together odd-ball Tokyo DJs, live independant music, and two of Tokyo's most eclectic party spaces; Trump Room and Trump House.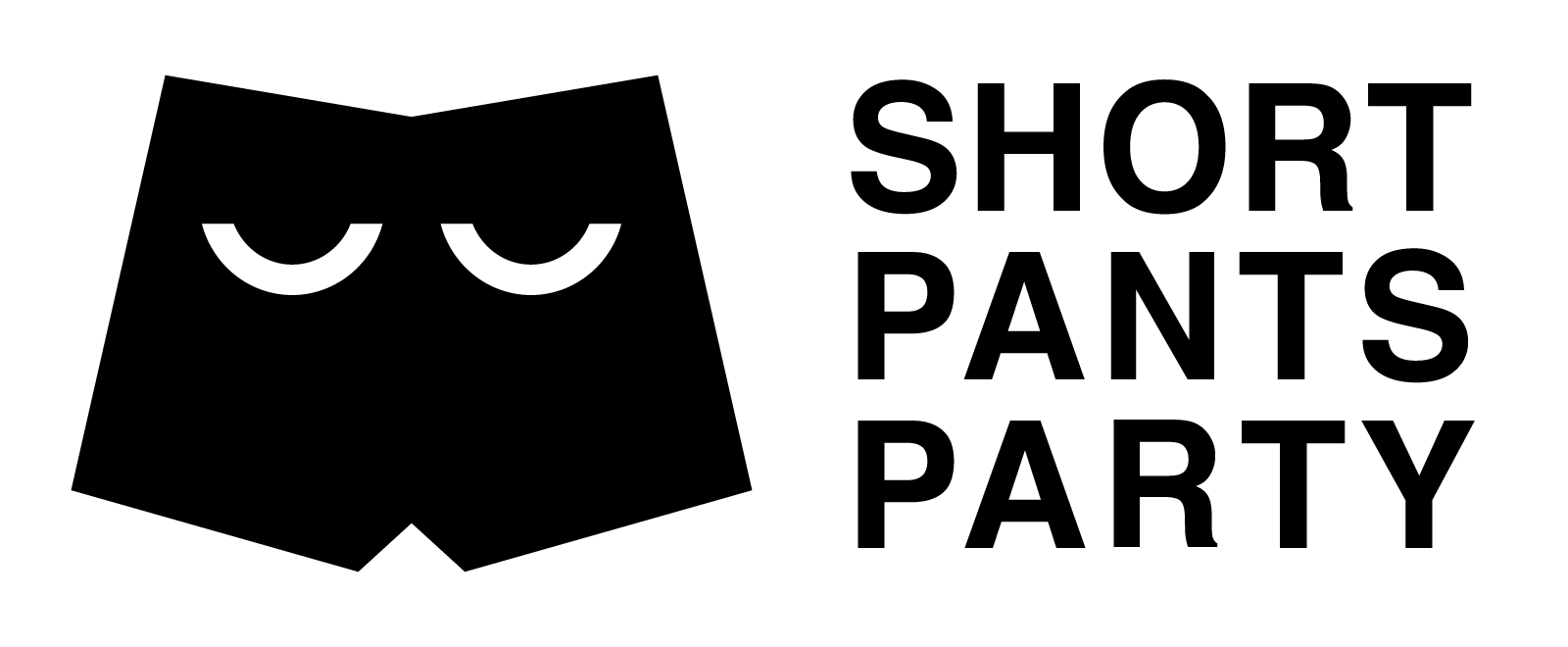 Design
---
A bold and simplicitic logo was chosen to represent the brand on all promotional materials, it's flexible, recognisable, and really easy to work with in many various formats.

Short Pants has always been about having fun, the artwork and design for the event has always tried to reflect the cookie party-vibe and make a joke of itself. Each artwork produced has always included an alternate or topical meaning, illustrations and graphics have always alternatively represented the event.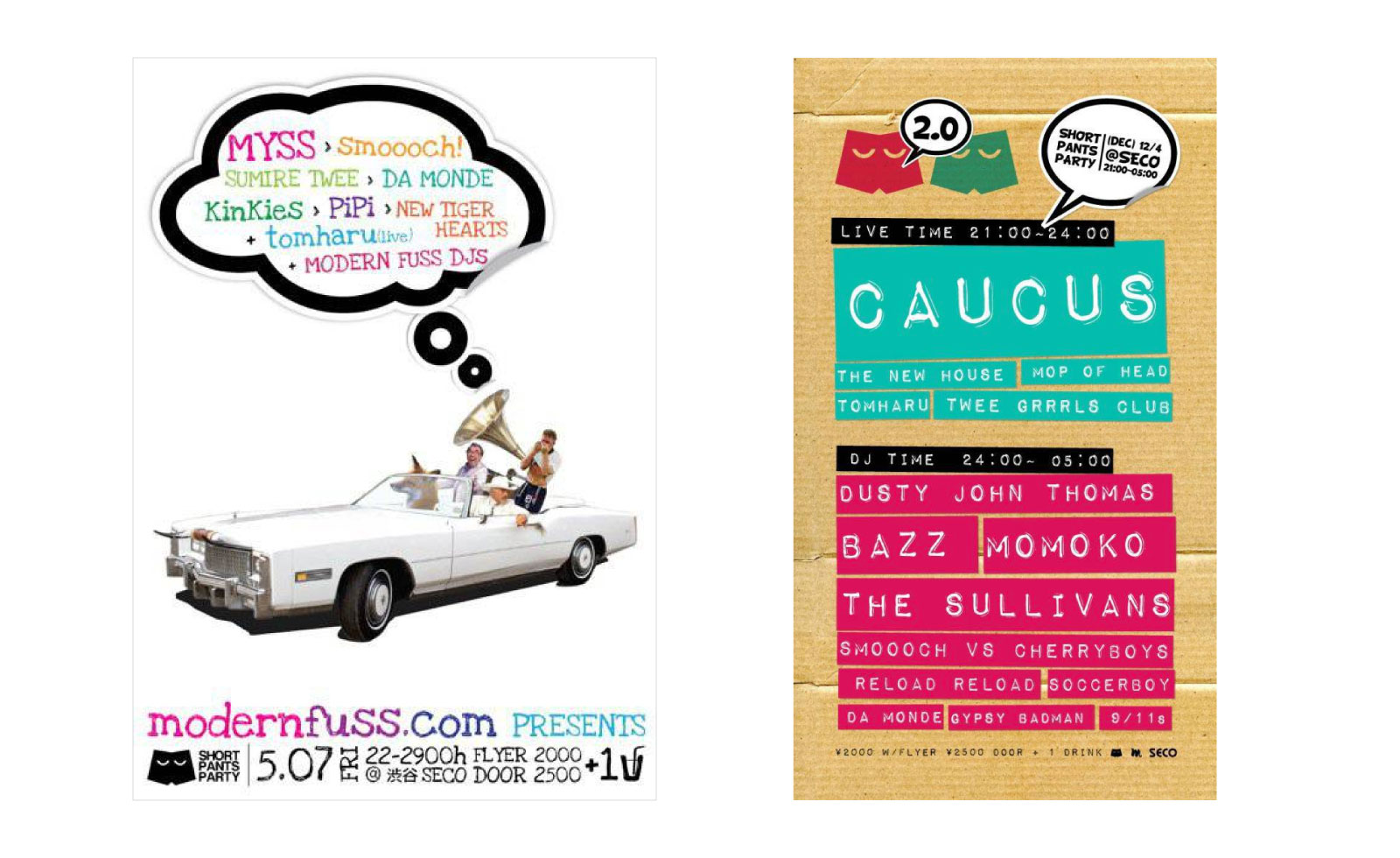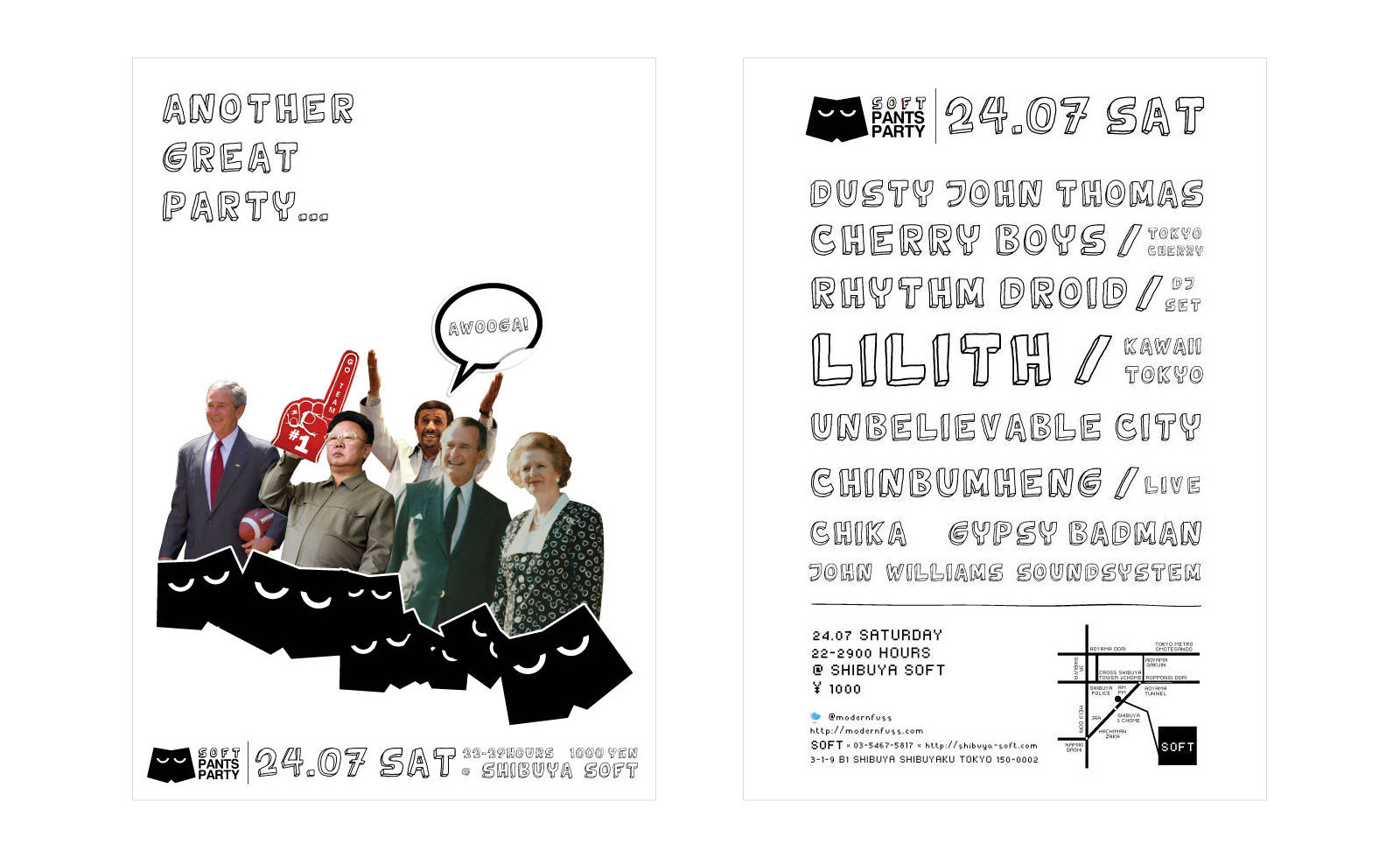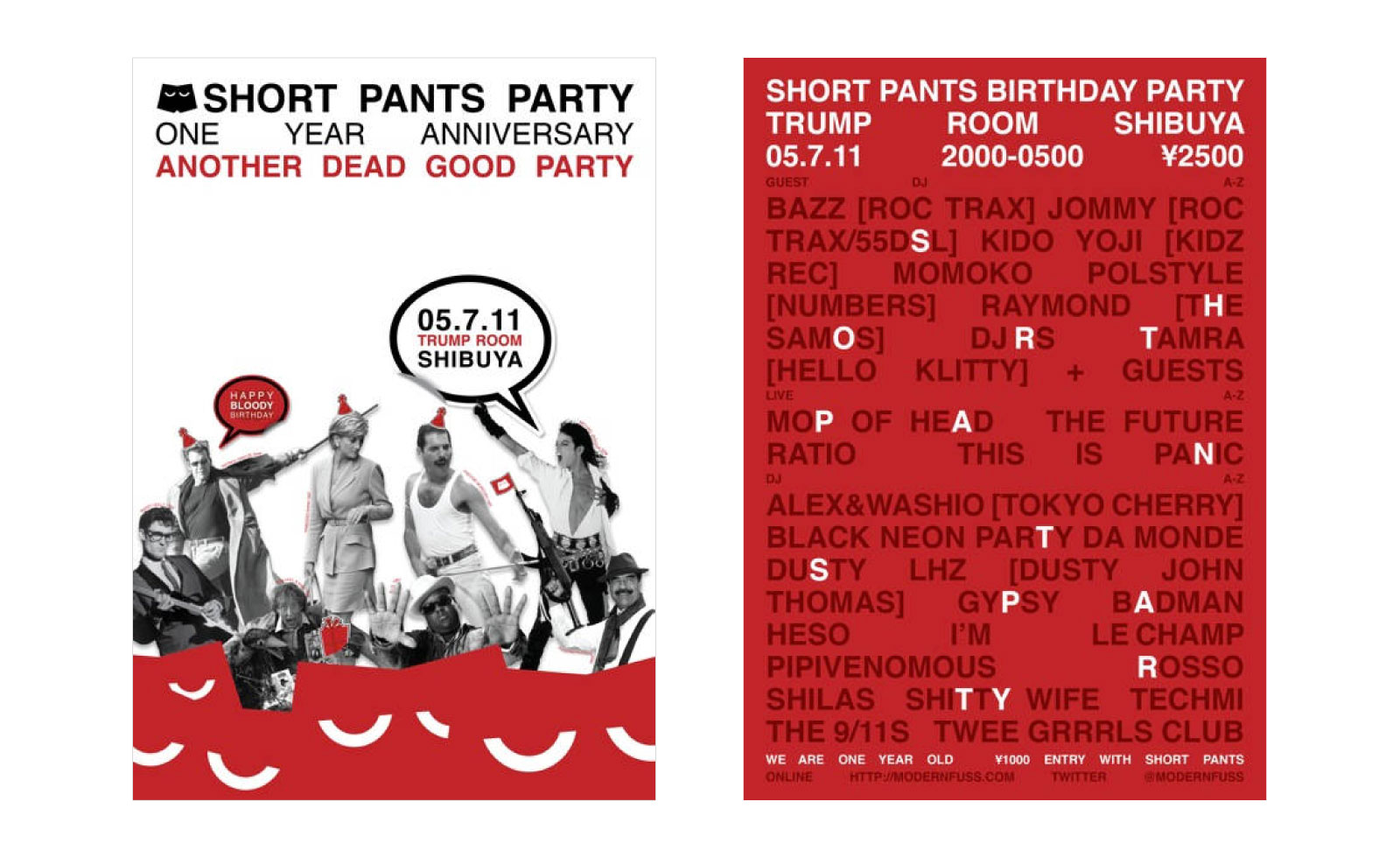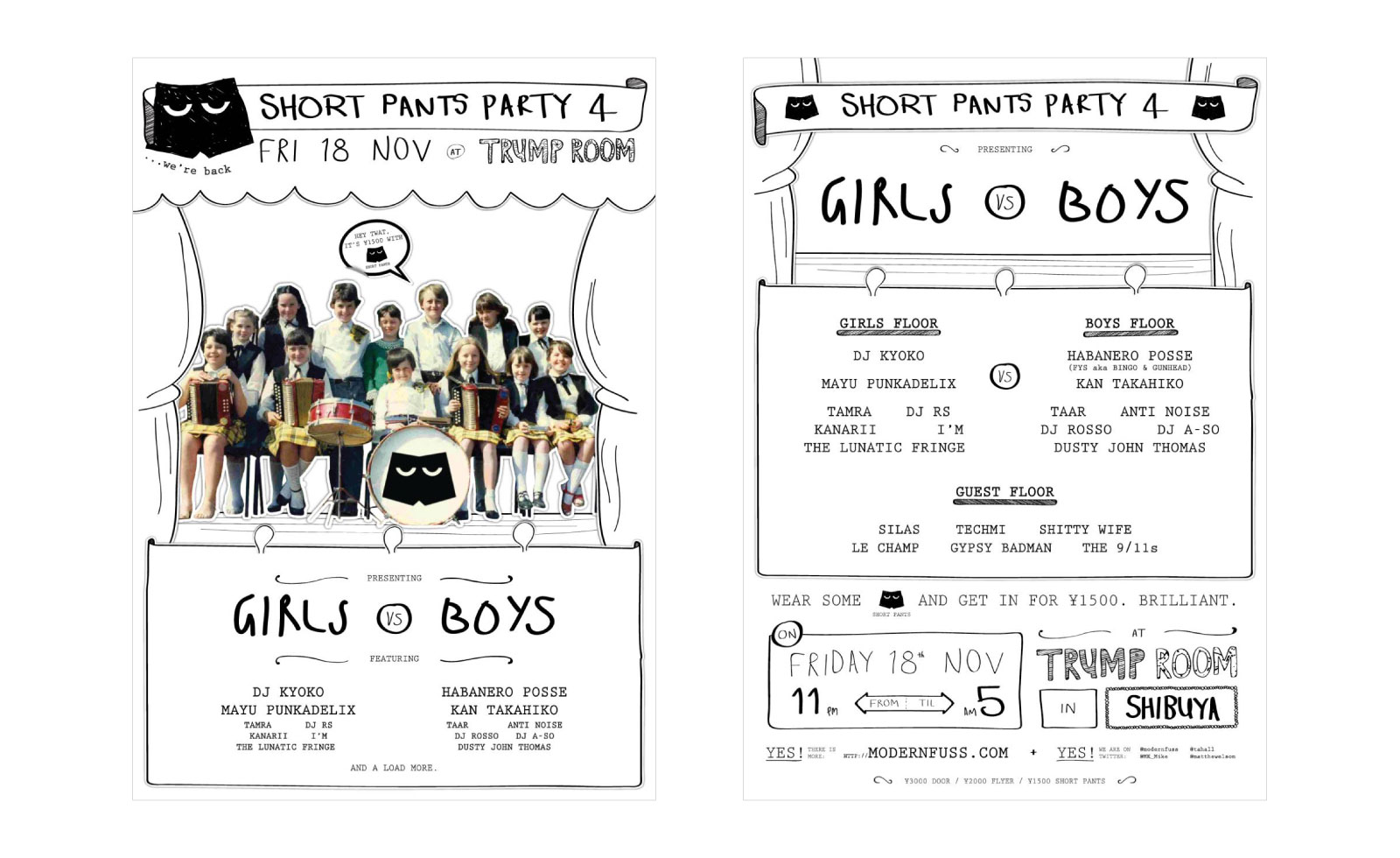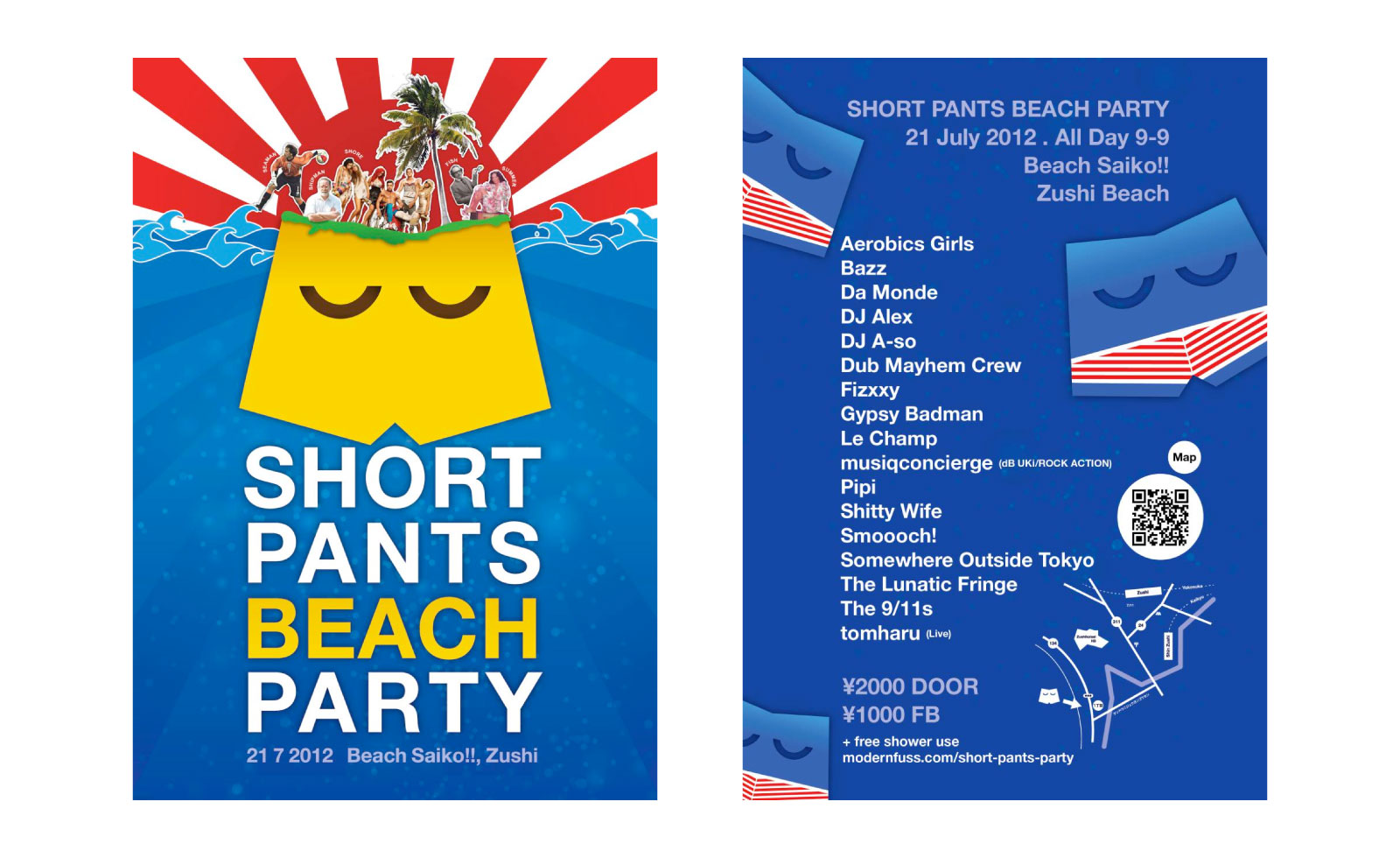 Events have featured a wide range of Japanese artists and performers including; Mop of Head, The Future Ratio, tomharu, DJ Kyoko, Kan Takahiko, DJ RS, Jommy, BAZZ, The Sullivans, smoooch!, DA MONDE, Dusty John Thomas, Gypsy Badman, and The 9/11s.